Zebecís Quality Policy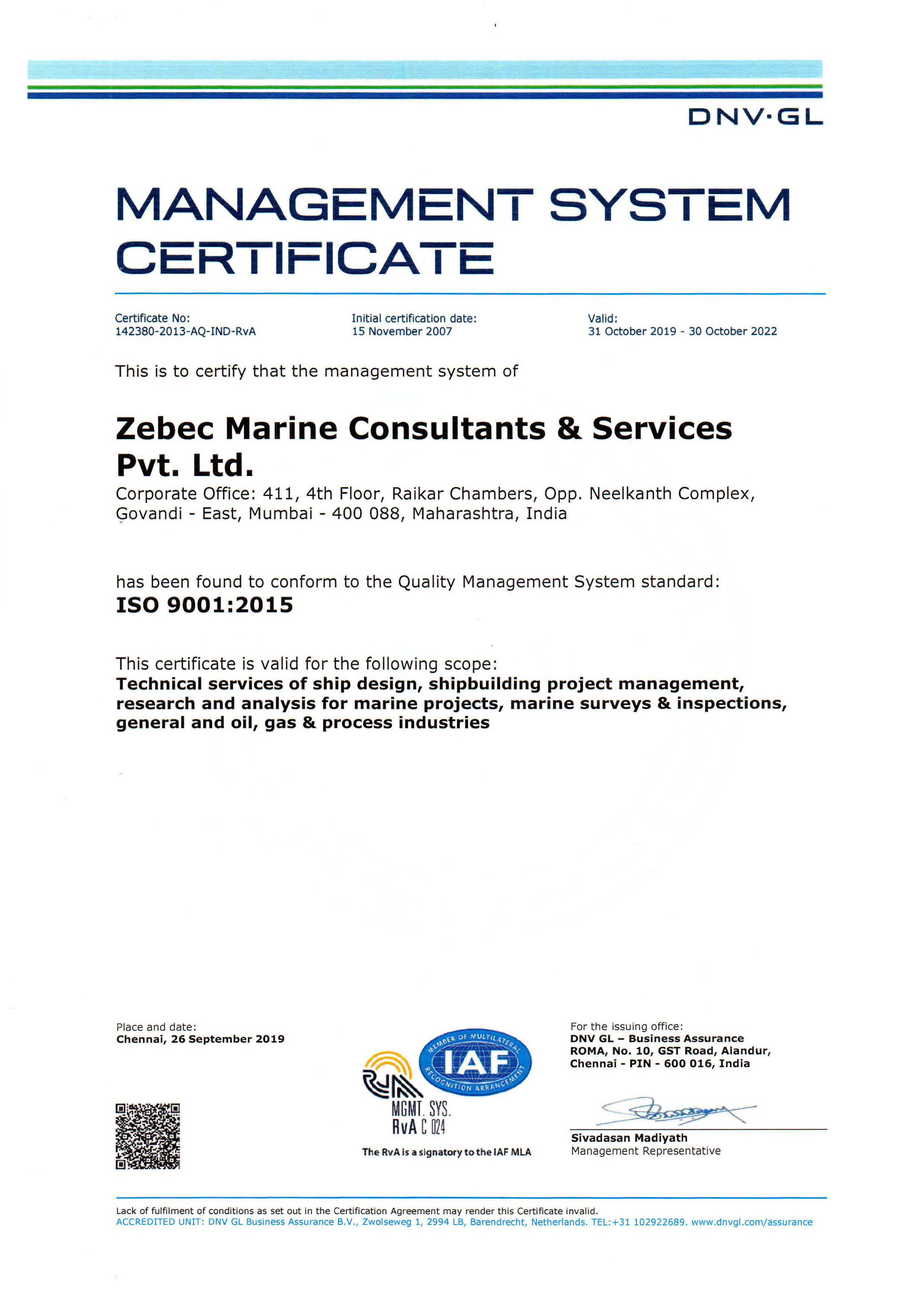 ZEBECís mission is to provide state of art services of marine design, engineering, techno-commercial research, HSE risk management consulting & training, asset integrity management and turnkey project management services for Shipping, Ports and the Oil & Gas offshore & onshore industries.
ZEBEC strives to achieve the highest standards of quality for its services while adopting principles of international standards for environment protection and occupational health & safety of the persons working on and behalf of the Company in all its business practices and operations.
ZEBEC, in pursuit of its mission and vision, periodically reviews its performance and acts to continually improve its systems, infrastructure and personal skills. ZEBEC also ensures that all persons working on and behalf of the company are familiar with and committed to its QHSE policy, objectives and procedures.
ZEBECís policy is to conduct its activities in a professional, responsible and safe manner by fully complying with all relevant statutory and regulatory requirements.